Yes, Women Could Vote After The 19th Amendment — But Not All Women. Or Men
Nannie Helen Burroughs holds a banner reading, "Banner State Woman's National Baptist Convention" as she stands with other African American women, photographed between 1905 and 1915. Burroughs was an educator and activist who advocated for greater civil rights for African Americans and women.
Library of Congress
On Aug. 26, 1920, the 19th amendment to the U.S. Constitution officially took effect when Secretary of State Bainbridge Colby signed a proclamation certifying its ratification.
The amendment promised women that their right to vote would "not be denied" on account of sex.
Yet, even after that milestone, millions of people — women and men alike — were still excluded from the vote, as many barriers to suffrage remained.
The fight over the amendment was not just about sex; it was also deeply entwined with race.
Early suffragist leaders Elizabeth Cady Stanton (left) and Susan B. Anthony later split off from their alliance with abolitionists.
Library of Congress
While the women's suffrage movement had its roots in the anti-slavery movement, early suffragist leaders including Elizabeth Cady Stanton and Susan B. Anthony would later split off from their alliance with abolitionists. They were outraged that, under the 15th amendment, Black men would get the vote while white women were still denied.
Decades later, when the 19th amendment was up for debate, Southern politicians especially seethed over the prospect of enfranchising millions of African American women, just as the 15th amendment had enfranchised Black men — by law if not by practice.
United States Debt Clock
https://www.usdebtclock.org/#
Trump: Biden Will Soon Empty Strategic Petroleum Reserve
Trump: Biden Will Soon Empty Strategic Petroleum Reserve As President Joe Biden weighs releasing a record amount of oil from the Strategic Petroleum Reserve to bring down soaring gas prices, former President Donald Trump predicts that Biden will soon empty it. Citing someone familiar with the matter, CNN reports that the Biden administration is considering a plan to release approximately 1 million barrels per day from the reserve in the coming months. A decision could come as early as Thursday, when Biden is scheduled to speak about gas prices from the White House.
"So after 50 years of being virtually empty, I built up our oil reserves during my administration, and low energy prices, to 100% full," Trump said in a statement Thursday. "It's called the Strategic National Reserves, and it hasn't been full for many decades. In fact, it's been mostly empty."

Earlier this month, Biden announced a release of oil from the reserve, coordinating the move with other nations. According to CNN, he also released around 60 million barrels in November, which he said then was the largest release from the reserve in U.S. history.

"It's supposed to only be used for large-scale emergency or conflict," Trump said. "Now I see where Biden has just announced he's going to take what we so carefully and magically built, and what will be a futile attempt to reduce oil and gasoline prices."

Drawing from the cache of 600 million barrels of crude oil stored underground in Louisiana and Texas salt caverns doesn't usually have a lasting effect on gas prices because of how much oil is released at a time. According to CNN, tapping the reserve would largely serve as a sign that Biden is working to address the problem.

"They will soon bring it down to empty again," Trump predicted. "It just never ends!"

In the wake of Russia's invasion of Ukraine, the U.S. price of gasoline skyrocketed, hitting an average record high of $4.33 for a gallon of regular earlier in March.

Biden has tried to blame drivers' pain at the pump on Russia's president, saying, "Make no mistake: The current spike in gas prices is largely the fault of Vladimir Putin."
BORDER CRISIS
Sen. Bill Hagerty, R-Tenn., during a visit to the southern border, is warning that Border Patrol agents are facing a "crisis beyond measure" as the Biden administration moves to roll back Title 42 -- while stressing that the impacts of the crisis are felt well beyond the border states.
"It is a crisis beyond measure," Hagerty told Fox News Digital from Texas, where he had visited the border along with a group of Tennessee mayors and sheriffs.
ARIZONA SHERIFF 'VERY CONCERNED' ABOUT MOVE TO END TITLE 42: 'WE'VE BEEN ABANDONED'
"The border agents are so overwhelmed right now that they are spending more time processing than they are doing their job defending the border," he said. "That's the goal of the cartels, to get the Border Patrol distracted and overwhelmed so they can move the high value cargo -- the fentanyl, the methamphetamine, the 'high value' people, meaning those who are on the terror watch list, and things of that nature who would otherwise suffer terrible consequences if they're caught."
Hagerty is visiting the border just as the Biden administration on Friday announced that it is ending the use of the Title 42 public health order to quickly expel migrants at the southern border in May. The order was implemented by the Trump administration in response to the outbreak of COVID-19 in March 2020 and has since been used by both the Trump and Biden administrations to expel a majority of migrants at the border.
While it is a public health order, not an immigration policy, it has become one of the central border policies in place as the U.S. faces a continuing crisis of numbers at the border. In February, approximately 55% of the more than 164,000 migrants encountered were returned due to the order, rather than being released into the U.S.
Democrats and Republicans, as well as law enforcement officials at the border, have been sounding the alarm about a potential surge on top of the already high numbers being encountered at the border. The Biden administration has said it has a plan in place to deal with what it has said will likely be an "influx" of migrants.
Sources told Fox News that there were approximately 8,000 migrant encounters on Friday, higher than the 7,000 a day agents were recently averaging. DHS estimates for the coming months have ranged to up to 18,000 a day.
62,000+ ILLEGAL IMMIGRANTS GOT PAST BORDER PATROL AGENTS IN MARCH: SOURCES
Hagerty was present at a muster of Border Patrol agents when their superiors told them the news of Title 42's lifting and described a sullen atmosphere among the agents.
DEAD VOTERS STILL ON THE VOTERS ROLLS
Report: 60,000 NC 'Voters' Are Dead, Registered in Another State, or Are Registered Twice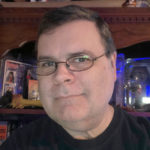 By Warner Todd Huston April 3, 2022 at 6:19amElection officials in North Carolina have a massive problem with their voting rolls after a report found that more than 60,000 citizens are still registered to vote even though they have died, moved out of state, or are registered in more than one precinct.
This is a dire situation ripe for vote fraud.
As the midterm elections loom over the nation, some states are taking stock of their voting rolls to prepare both for their primaries and the general election. One of those states is North Carolina, where major problems with the voter registration system have been revealed by a nonprofit legal group, according to Just the News.
Last week, the Public Interest Legal Foundation reported the results of its review of North Carolina's registration rolls and found that 7,933 of North Carolina's 7.2 million registered voters who died in 2020 are still registered to vote.
That isn't North Carolina's only registration problem. The group also discovered that 42,984 voters on the rolls have either moved out of the state and are no longer eligible to vote in North Carolina, or moved out and have re-registered in North Carolina despite their residency status.
The group added that North Carolina voting laws maintain that a former citizen who left the state, and then voted elsewhere, is automatically disqualified to vote in North Carolina.
Advertisement - story continues below
Unfortunately, the Tar Heel State also has not signed on with any voter information sharing exchanges with other states, so the state lacks a clear-cut system of culling voters who moved away and voted elsewhere.
There is more. PILF also found that 13,535 North Carolina voters are registered in more than one state precinct, according to its report.
Are flawed voter rolls a danger to the integrity of American elections.

Some are registered twice under different variations of their name, but 60 percent of those double registrations are using all the exact same information, names, ages, addresses, and all, according to the report.
Some duplicate registration problems include maiden name changes, spelling errors, and incorrect punctuation.
The group noted that one source of the errors are voter registration drives, during which activists fan out and cajole people to fill out registration forms. Many apparently fill these out even though they are already registered.
https://www.westernjournal.com/report-60000-nc-voters-dead-registered-another-state-registered-twice/